We are an industry leader offering national refrigeration sales, hire & rent to own options. Whatever your business size, we have a solution.
Cold Display Solutions provides hire and sales of a wide range of refrigeration products to industries all over Australia.
Our products are available for food events, corporate functions, festivals, retail outlets and shop refurbishments to name a few.

Cold Display Solutions was previously owned by Able Refrigeration. Able Refrigeration began as a refrigeration maintenance and sales company over 10 years ago. During this time, we regularly supplied rental fridges to our clients and as the demand for hire equipment grew, we expanded our operations across the eastern seaboard.

Cold Display Solutions is now the core of our business. Our expertise in the refrigeration industry allows us to offer you the right equipment for the job, every time.
Whether you need event refrigeration hire, long term refrigeration rental, with or without a refrigeration maintenance contract, we can look after you.


We are a ARC TICK licensed company -This means we are licensed to re-gas hold and reclaim refrigerant – all part of our complete service!
Get in touch today
I was in need of either a hire fridge or looking to purchase one recently, I spent several wasted hours searching the internet and making calls to many businesses around Melbourne. Thankfully I came across Cold Display Solutions, my phone call was answered immediately by a very professional sales person – Steve, he explained my options and followed up with an email as promised.
Ella Liberto
Manager, YMCA Victoria
Thanks again for Cold Solutions' support for this year's Brisbane International Tennis. Your company shows great professionalism in their timely delivery and pickup of quality refrigerated display equipment. We look forward to strengthening the relationship between our companies as we strive to improve the standards of what we offer and deliver as the tournament grows.
Paddy Carroll
Retail Operations Manager, O'Brien Group Australia
Hi Stephen, just a short note to convey our appreciation for the incredible response we received when we had an issue with our fridge. We could not have expected any better effort than we experienced. Everything happened as we were told it would happen. Your company didn't miss a beat. That you once again.
Vicky Carlyle
Catering Company Owner
Vumbaca Fruit Market
Cold Display Solutions supplied and delivered our 3 door fridge in 2015 and it is still going strong today. I have just reordered another 3 door fridge and 3 door freezer this month. Stephen gave us a great price and warranty on both units. We have rented open display units in the past and the maintenance and serving was always prompt and efficient. Their customer support is excellent. I would definitely recommend them for any commercial fridge or freezer needs.
Sam, Vumbaca Fruit Market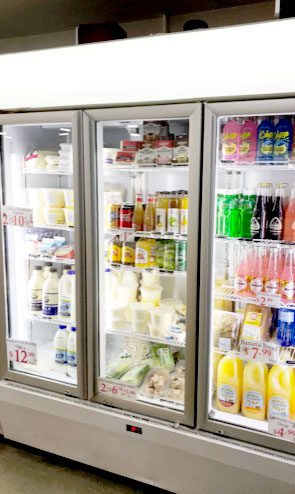 HOW TO BUY OR HIRE THE BEST COMMERCIAL FRIDGE AND FREEZER FOR YOUR BUSINESS?
Commercial fridges and freezers, unlike the domestic models, are specifically made to store large quantities of food. Therefore, they are designed to be big in size, durable, use more energy, and meet the demands of a restaurant kitchen or any commercial kitchens.
Commercial fridges and freezers are not a luxury that a business can have. It is required by law. There are strict health and safety laws that require certain perishable products to be stored at certain temperatures, something that fridges designed for homes are incapable of satisfying. That's why commercial ones are specifically engineered for these purposes while being efficient in energy consumption.
If you are in the industry dealing with produce, meat, and other consumable goods, you have to know the necessary information about which fridge and freezer to buy or rent. Vegetables, fruits, meats, ice creams, drinks, and other products need to be stored at a certain temperature. If you fail to do this, these consumable goods will go bad and become a loss for your business.
Fleet Management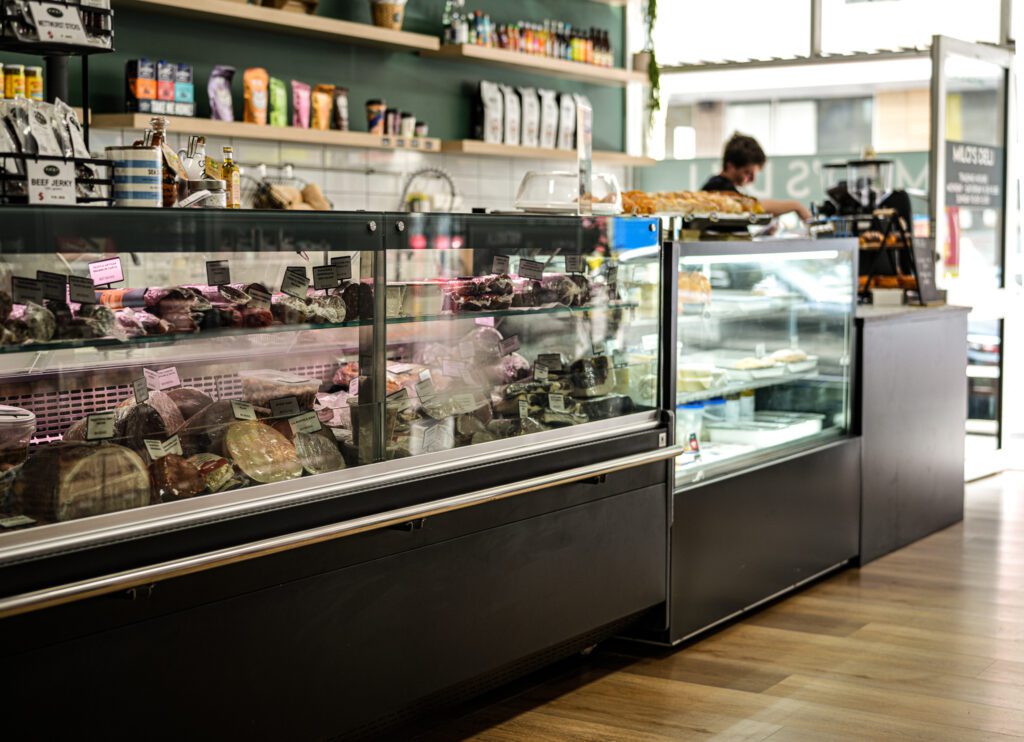 If your need a little more than one or two units, you might want to talk to us about our Fleet Management service. We can supply fleets of fridges or freezers to suit the specific needs of your company whether they're short or long term.

Thanks to our expertise and expansive logistical network, we can operate Australia wide and help take the stress out of managing your point of sale equipment. We will provide a full system of service, from servicing and delivery to applying decals and cleaning the equipment.

Our product range is extensive, which means that we'll always be able to get you what you need, whatever you need it for; beverages, dairy, ice cream, fruits and vegetables, meats and poultry and much more. From our regional HQs, we can track deliveries and service schedules and provide storage, cleaning servicing and test and tagging. We have depots in Melbourne, Brisbane, Sydney and Perth, making it easy for us to deliver equipment anywhere you need.

We have over 15 years' experience in the refrigeration industry and hold an ARC Tick Licence. We have some great new products for supermarket and in house promo ideas .

Please contact us for any of your corporate needs and let us provide a management program to suit you.




SERVICES WE OFFER
Service regas and repair units
Test and tag units
Clean units
Store and monitor and temp check machines at our depots
Provide onsite service and tech support in
all states
Delivery Information
How much does shipping cost?
▼
Depending on the type of unit you've ordered—commercial fridge, freezer, or display unit—delivery charges will vary. To get a shipping estimate, place your item in the Cart and click on the Cart page. Enter your delivery address, and a shipping estimate will be calculated and displayed for you.
Delivery Monday to Friday 8:30 am – 4:30 pm.  Delivery costs are for no stairs, waiting time or delivery on uneven ground. No lifting or tilting is included in delivery price.  Large units cannot be delivered up more than 1 step. We cannot deliver up a flight of stairs or on uneven ground . Or ground that a fridge cannot be wheeled over or use of a trolley not permitted.  Please check the access and heights and dimensions of units prior to delivery!  If there are stairs, uneven ground, bad access, outside work delivery times, please inform us and we can quote to allow for this.                                                                                                                                                                                                                                                                                                          If the above are not taken account when booking delivery Cold Display Solutions will leave the site and charge for a futile delivery. And contact you after unit has been returned to depot, note some restocking fees and admin charges may also apply.
How will my fridge or display unit be shipped?
▼
Our couriers require a street address for shipping, and cannot provide an exact time of day for delivery. Our couriers will deliver your fridge or freezer on a weekday between Monday and Friday, 830 – 430 pm . Be sure to add any special delivery requirements in the comments field on the Checkout page .
Do I need to greet the delivery driver?
▼
Yes, as these are large bulky items we suggest you enter a preferred meeting time with a 2 hr time frame.                                                                            Example (deliver between 9 and 11 am) or (2pm and 4 pm)
What happens if my order is late?
▼
If your order has not arrived within the estimated timeframe, please email us at info@coldsolutions.com.au , call us on 1300 668 292, or use the contact form on the Contact Us page.